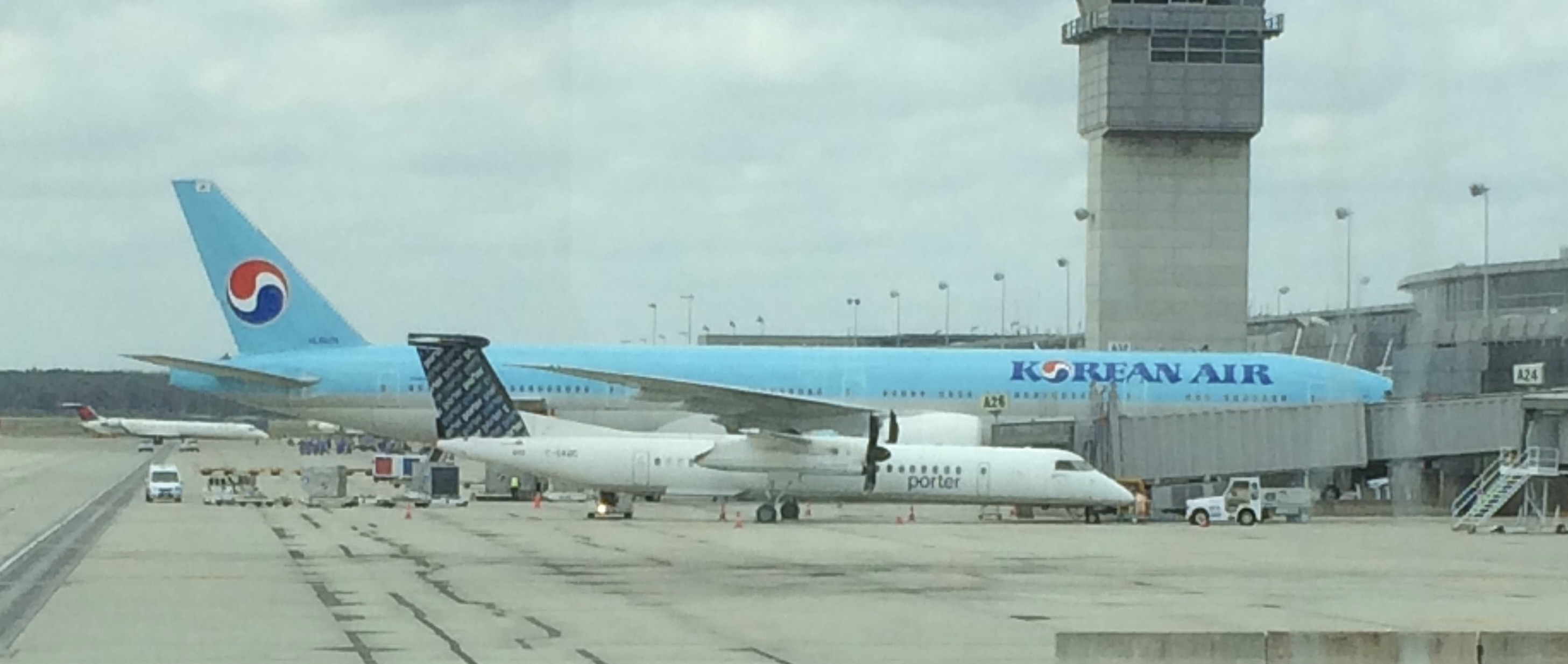 Format and Aviation Vocabulary
On this page, I will run through the formatting of how I will review airlines and what everything I say about them means. Here is a table which resembles the ones that you will find on airline profiles.
The Facts:
Founded

The year the airline was founded

Alliances

There are three main (and several smaller) airline alliances, in which airlines codeshare with other airlines in that alliance. They are basically just large groups of airlines that cooperate with each other. I will list all alliances and some of the major airlines in them. There are 3 big alliances which hold most of the major airlines, and several smaller alliances, which can be regional or airline-owned. Please note that airlines can be in more than one alliance at a time, although really the only case of that is Alitalia, which is both in Skyteam and also an Etihad Airways partner.

"Big 3" airline alliances

Star Alliance (United, Lufthansa, ANA, Air Canada, etc…)

Skyteam (Delta, Air France, KLM, Aeromexico, etc…)

Oneworld (American, British Airways, Iberia, LATAM, etc…)

Smaller Alliances

Etihad Airways Partners (Etihad, Jet Airways, Virgin Australia, Alitalia, etc…)

Vanilla Alliance (airlines in the Southwestern part of the Indian Ocean: Air Austral, Air Madagascar, Air Mauritius, Air Seychelles, etc…)

U-FLY Alliance (smaller airlines in Eastern Asia: HK Express, Lucky Air, Easter Jet, and a bunch of other airlines you may have never heard of)

Value Alliance (low-cost airlines in eastern Asia/Australia: Cebu Pacific, Scoot, Nok Air, Tigerair Australia, Vanilla air, etc…)

Hubs

The airports in which airlines have major operations and operate in a hub-and-spoke system. This occurs when airlines direct passengers from smaller cities into a larger airport, to then connect to another smaller airport somewhere else. Examples of such are Dallas (DFW), London Heathrow (LHR), Frankfurt (FRA), or Chicago (ORD).

Focus Cities

Airports in which airlines operate a lot of point to point operations, from one city to another. Airlines which have focus cities instead of hubs include Southwest, Spirit, Ryanair, Easyjet, etc…

Headquarters

The city in which the airline has its headquarters.

Frequent Flyer Program

The name of the program the airline uses to track consumers' miles which they earn while flying and use to pay for other flights. There are many other uses of Frequent Flyer Programs, which I will not get into now as there are so many of them.

Fleet Count

The number of airplanes that the airline has

Skytrax Rating

Skytrax reviews airlines and rates them on a score out of 5 based on many factors. Please note that Skytrax is not a definitive rating of the airline, but is just a baseline.

Type of airline

There are many types of airlines which specialize in many different areas. Listed below are some of the major types of airlines:

Full-Service Carrier: Operate short haul and (sometimes) long-haul flights. These airlines mostly operate on a hub and spoke basis, and include premium and lower cost travel classes on most flights. Examples include United, Delta, American, British Airways, Air France, Lufthansa, Air Canada, etc…

Low-Cost Carrier: The price of tickets on these airlines cost less than on full-service carriers. As a consequence, most times fewer amenities, entertainment, or food options are given to passengers, although low-cost carriers do not have any hidden fees. Examples include Southwest, JetBlue, Westjet, Eurowings, etc…

Ultra-Low-Cost Carrier: There is not much of a difference between low-cost carriers and ultra-low-cost carriers other than the fact that ultra-low-cost carriers have even lower bare prices, BUT charge a lot of hidden extra fees (such as baggage, seat assignments, carry-ons). Examples include Spirit Airlines, Frontier Airlines, Swoop (look it up, it's a new airline in Canada), etc…

Leisure Airline: These airlines focus mostly on bringing people from basically anywhere (large cities or urban areas) to vacation destinations such as Cancun, Florida, or Mallorca. There is a large overlap between low-cost carrier and leisure airline, as leisure airlines also have reduced fares and many other properties of low-cost carriers. Examples of leisure airlines are Allegiant Air, Condor, TUI Airways, and Sun Express.

Regional Airline: These airlines operate only on regional routes (5-3 hours). Therefore, they mostly operate regional aircraft such as Embraer's or Bombardiers. Some of them operate by contracting their planes and crew to larger airlines and operate under the larger airline's name (United Express/American Eagle/Delta Connection). Examples of Regional Airlines include Skywest Airlines, Mesa Airlines, Porter Airlines, Air Dolomiti, and Aeromexico Connect. 

Parent Company

The airline or holding company which owns the airline.

Travel Classes

The classes of service in which one can buy tickets on the airlines. Here is a list of each travel class available, and a short description of each.

Economy: You should know what it is, being squished into a tiny seat, mediocre food, sometimes seatback screens, etc.

Extra Legroom Economy: Same deal as regular economy, but it has more legroom and sometimes more recline. 

Premium Economy: Many airlines now offer premium economy, which is mostly featured on wide-body aircraft and has better food, leg rests, entertainment, and more width and recline than in Economy.

Business Class/First Class (Short Haul): Also called First Class in America, short-haul Business Class usually features recliner seats (sometimes with a leggiest) and on occasion features flat-bed seats. In Europe, short-haul business class features economy class with the middle seat blocked.

Business Class (Long Haul): Now, long-haul Business Class almost always features flatbeds, while a lot of times, it features all aisle access. On some airlines (Air France, China Eastern, Avianca, etc…), business class sometimes features angle flat seats or recliner seats on longer flights, which is less than ideal for the amount of money spent.

First Class (Long Haul): The best class of service on any airline that offers it: First Class. It offers fantastic food, most often closed suites, always has a flatbed, and is sold sometimes for prices with 5 digits.

Website

Here, I will paste the link to the homepage of the airline which I am featuring. Most (but not all) of the information I feature comes from the websites of the airlines.

Competitors

Airlines that have a similar business model as the airline that I am featuring and that compete with each other

Subsidiaries




Airlines which the airline that I am featuring owns or has a stake in 

Logo

The symbol or logo which represents the airline
Analysis:
After the "Facts" section, I will feature an "Analysis" section, in which I will discuss up to 4 subsections:
What to Avoid/What to Fly: In this section, I will feature multiple aircraft on each airline that are either more favorable or less favorable to fly. For example, I might put aircraft in this section if they have a premium cabin that is significantly below or above average or if the plane has no in-flight entertainment.
Travel Classes: Here, I will elaborate on what you can expect in each travel class on each airline.
Other Information: It won't be tabled as "other information," although in this section I will talk about other information about the airline that is worth knowing. For example, I might talk about the financial situation of an airline, its business model, or about its hub airport or airports.
Further Reading: Here, I will put links to other articles about each individual airline which I have written.
Commercial Aviation Vocabulary:
I figure since there might be some terms I use in my articles which you are not familiar with that I would include a commercial aviation vocabulary section.
Soft Product: The quality service, amenities, food, and everything else you get on a flight not relating to the seat. 
Hard Product: The quality of the seat on a specific flight. This term is usually referred to when reviewing a first or business class flight.
Seat Pitch: The amount of legroom you have on an airplane. In economy class, 28-30 inches is on the tighter side, while 32-34 inches is more preferable. Extra legroom economy usually has around 33-37 inches, and short haul first class has around 37-47 inches.
Seat Width: This definition is relatively straightforward, seat width is well, the width of the seat. In economy, good seat width is 18-19 inches, although most aircraft have seat width in economy of 17 inches. In Business Class, good seat width is 23-30 inches. In Long Haul First Class, seat width should be anything above 25 inches. 
Fully Flat Bed Seat: A seat that can transform from a regular seat into a fully flat bed, horizontal to the bottom of the fuselage of the aircraft. These are usually found on long-haul Business and First classes. 
Angle Flat Seat: A seat which lies flat, however, it slants toward the bottom of the airplane at an angle. They are known to be not as comfortable as fully flat seats but are still much better than Economy.
Recliner Seat: A seat which can recline much more than economy, and are much more generous in width and legroom. Some of them have leg rests, and some of them don't (in the United States in First Class).
Extra Leg Room Economy: Same service, food, and seat width as economy, but has more legroom and recline. On United it is called Economy Plus, on American, it is Main Cabin Extra, and on Delta, it is Delta Comfort +. 
Personal Device Entertainment: Every airline calls this something else, but for the sake of simplicity, I will call it by United's name: Personal Device Entertainment. How it works is that a person brings their electronic device (computer, phone, tablet) onto the aircraft, connect to the airplanes' wifi, download an app (differs for every airline) and stream free (sometimes for purchase) entertainment onto your phone. This form of entertainment is very common on short haul flights.
Seat Back Entertainment: Personal screens which have free or for purchase entertainment on the seat back in front of you. 
Main Screen Entertainment: Video screens which come down from the ceiling and play one movie/TV selection for the airplane. These are common outside the US on short haul aircraft. It is better than nothing on short haul, but it is uncommon and not ideal on long haul flights.
Regional Aircraft: 
Aircraft with 2-5 seats across. They generally have a shorter range than larger aircraft, and therefore fly shorter routes (30 minutes – 3 hours). They generally have between 10 and 110 seats. 
Examples:
ATR 42/72

Bombardier CRJ 100/200/700/800/900

Bombardier Dash 8 Q-100/200/300/400

Bombardier CS 100/300 (can be considered a mainline airplane, now the Airbus A220)

Embraer E135/E140/E145

Embraer E170/E175/E190/E195

Fokker 70/100

Saab 340
Narrow Body Aircraft:
Aircraft with one aisle. They can have anything between 5 and 6 seats across to be a mainline narrow-body airplane. These are used mostly on short-medium haul routes (1-6 hours). Smaller narrow-body aircraft such as the 737-800 or A320 have around 110-170 seats while larger narrow-body aircraft such as the 737-900, Airbus A321, or the 757 have around 180-270 seats.
Examples:
Airbus A318/A319/A320/A321

Boeing 717

Boeing 727

Boeing 737 Classic, Next Generation, MAX

Boeing 757
Wide Body Aircraft:
Aircraft that have more than one aisle. These are most often used on medium-long haul flights (5-18 hours). They can have 7-10 seats abreast in Economy Class. Smaller wide-body aircraft such as the Airbus A330-200, Boeing 767, or the Boeing 787-8s can have around 200-240 seats. Medium sized wide-body aircraft such as the Boeing 777, 787-9/10, Airbus A350, or the Airbus A330-300 can have around 260-340 seats. Large wide-body aircraft (also known as "superjumbo") such as the Boeing 747 or the Airbus A380 can have around 360-520 seats.
Examples:
Airbus A330-200/300/neo

Airbus A340-200/300/500/600

Airbus A350 -900/1000

Airbus A380

Boeing 747-100/200/300/400/-8/SP

Boeing 767-200/300/400

Boeing 777-200/300

Boeing 787-8/9/10

McDonnell Douglas MD-11
I hope that his helped you understand my airline profiles a bit more!